This is what our employees have to say
We are pro-beam
Over 430 employees stand behind the success of pro-beam. Click here to learn what drives our employees.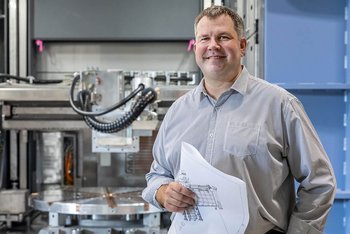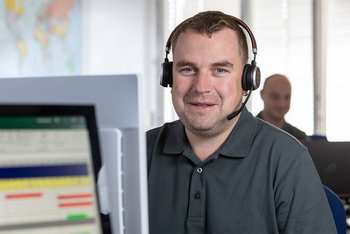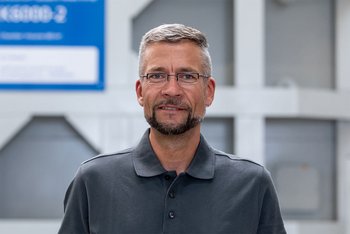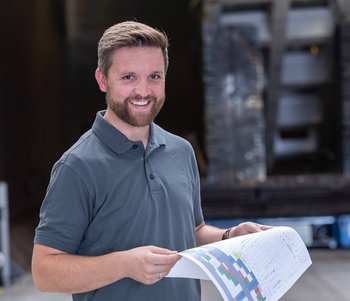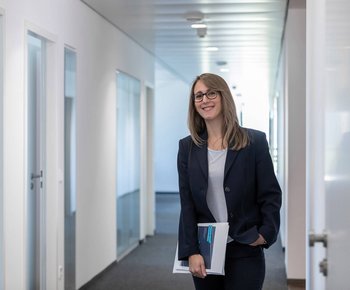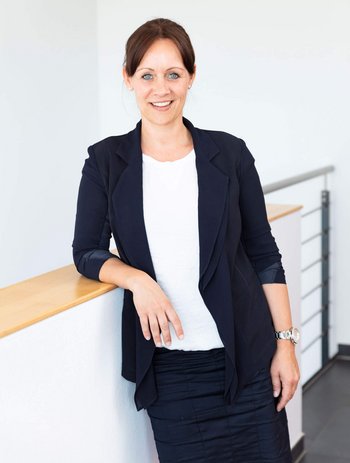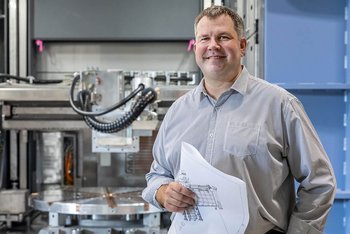 International workplace atmosphere
I have been at pro-beam for over ten years now because here I come into contact with international high-tech companies from all over the world. At pro-beam, there is never a dull moment. Each day brings with it new challenges. I really appreciate the open, fair and co-operative interactions that we share – even when dealing with mistakes, which are tolerated, because this is the only way to learn and grow. At pro-beam, I haven't just found happiness in my professional life, but also in my private life – my wife. For those who believe in themselves and are ready to get the job done with full commitment, all doors will be open at pro-beam.
Holger Uhlmann
Head of mechanical construction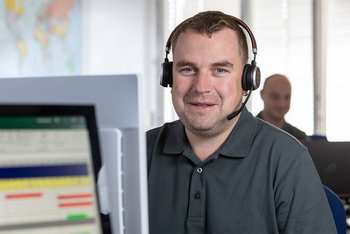 No day is the same
I am a technical management expert/ business graduate and responsible for the first level support and spare parts management as a service technician. In case of machine breakdown, I am responsible together with our service team to find a solution for the customer as soon as possible. For us, no day is the same. Every day brings new tasks that keeps the job exciting.
Andreas Töberling
Service technician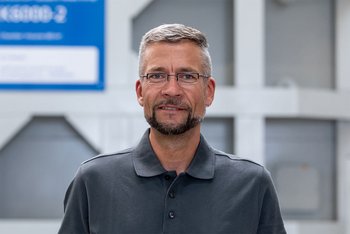 I am proud of that
At pro-beam, the focus is on outstanding cooperation. I maintain a friendly relationship with my colleagues. My work routine is very interesting and varied. I have a very demanding job with sophisticated systems and can actively participate in the development of welding processes. I have also been at pro-beam for 14 years. I was one of the first employees at the Burg location when it opened. I am proud of that.
Frank Bauer
System operator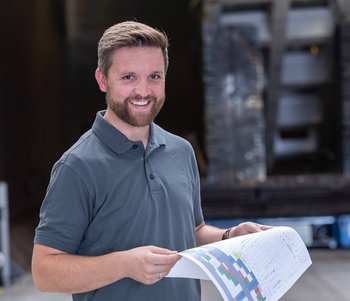 Helpful and goal-oriented cooperation
I have been working as a project planner and production scheduler in the ITER flagship project for approximately two years. I am responsible for all technical production steps. My range of tasks is very versatile because we must meet various standards as a well-coordinated team and work in a focused manner. The helpful and goal-oriented cooperation with my colleagues is something that I really enjoy.
Pascal Wendzel
Project Manager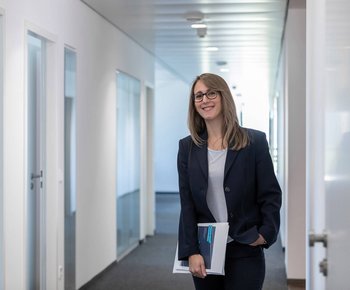 Passion for our employees
As an HR manager, I am responsible for the Gilching location and for payroll accounting for all German locations. I love the variety between very precise tasks and creative problem solving in my job. This is only possible due to the close and trusting cooperation I have with my colleagues. It is also important for me that I can put myself out there at a conceptional level and am allowed to implement my own ideas. When an employee has an issue, I make it my own and work together with all parties to find a constructive solution. That's why it is a great pleasure to work at pro-beam – because each satisfied employee is a success for me.
Elisa Del Boca
Human Resources Officer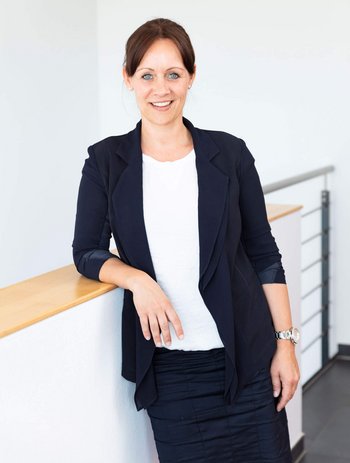 Combining job and family
I have been working at pro-beam as an assistant for plant management and HR since 2011. My extremely varied range of tasks often poses challenges to me that require flexibility, patience, reliability and a certain amount of flair. It is this and the cooperation with other people that I really enjoy. This is especially true because our work environment is very amicable and friendly, even familiar. pro-beam makes a concerted effort to promote a positive work environment and to help us combine flexible work hours, family and career.
Stephanie Schröder
Human Resources Officer