Automobile and e-mobility
Narrow weld seams and optimum component hardening
Short cycle times, a high level of automation and a low rejection rate are key parameters in the automotive industry. Electron beam technology offers the perfect prerequisites for welding conductive metals such as copper and nickel or lightweight metals such as aluminum and aluminum alloys with very narrow seams or for hardening components.
The electron beam is also an efficient and economical tool for precise welding of filigree copper hairpins such as those used in electric drives. Electron beam technology offers manufacturers easy automation, comprehensive monitoring of all process parameters and high design freedom for the production of vehicle components such as chassis, drive trains, transmissions and engines.

What our customers say about us
Readiness to help, flexibility, highly qualified expert personnel and a solution-centered collaboration is what this company is all about. We thoroughly recommend pro-beam for their reliable customer service – before and after the project phase.
Járfás Dávid, Audi Hungaria
Aerospace industry
Automated seam tracking even for complex components
Aerospace companies have been relying on products developed by pro-beam for many years. We are NADCAP certified and provide the required high-quality trusted by air passengers.
Our electron beam technology is perfect for large components with aerodynamic properties, complex structures and demanding materials such as titanium alloys. Thanks to our automated seam tracking process, we increase the output five-fold during the welding of engine blades. Electron beam technology is now also the main process used for repair welding. The continuous recording of process parameters ensures quality monitoring and documentation at all times.

What our customers say about us
MT Aerospace AG has been working closely with pro-beam for many years. Together, we have been able to achieve mass production at the highest standards, three times stricter than the norm. This is especially remarkable when seen in the context of a large component with a 6 m diameter and a 70 mm weld seam depth and the use of special aerospace aluminum alloys.
MT Aerospace AG
Mechanical and plant engineering
Welding of thick-walled components and stainless steels
With a potential weld penetration depth of over 150 mm and a narrow seam geometry, the electron beam is ideal for welding thick-walled components and stainless steels, as for example used for containers and vessels in mechanical and plant engineering. E-Beam welded seams don't just have a high load-bearing capacity, but they also ensure leak tightness. This joining technology reliably prevents the vessel contents being contaminated by the manufacturing process because no additional material is required for the process. In addition, production time can be reduced thanks to the one-step welding process and the fact that, in contrast to conventional welding processes, no reworking is required.

What our customers say about us
In special machine construction, customized and non-standardized solutions are often used. In combination with the "beverage and food industry", all components quickly become an elementary component to ensure hygiene, safety and quality. Regardless of whether we are dealing with large components or just an insignificant weld seam. pro-beam is the company at Krones side that ticks all the boxes. And the collaboration with pro-beam goes beyond a normal customer-supplier relationship. For Krones, it has become a true partnership.
Hermann Schuster, Krones AG
Power engineering
A unique combination: Tungsten and copper
Switches made from tungsten are frequently joined to copper for power engineering applications. Tungsten offers high temperature stability while copper is electrically and thermally conductive. The electron beam process is well suited for welding combinations of both metals. In addition, electron beam technology achieves virtually non-porous weld seams - an important prerequisite for applications in which high electric currents flow over moving contact points.
Semiconductors
Welding instead of soldering
A thick seam and long-term stability are major factors for the manufacturing of cooling elements made from copper, aluminum or titanium, which are used, for example, in coating systems for the semiconductor industry. As a result, electron beam welding therefore represents a popular alternative to soldering in the high-tech industry. Thanks to low heat input and minimal warping, mechanical and technological properties remain intact. This allows manufacturers to use more affordable materials.
Medical engineering
Implants without residues that can be placed immediately
Safety takes top priority in medical engineering. Therefore, products and manufacturing processes are subject to strict standards and regulations. All metals used in medical engineering ( including titanium, which is especially popular as an implant material) can be successfully joined using electron beam technology. And their bio-compatibility remains intact.
In this regard, electron beam welding ticks all the boxes by producing very narrow and corrosion-resistant seams in a straight-forward fashion. Thanks to the low heat input, the material properties of the implants remain intact. Implants can be used almost straight away and with no welding residue because the electron beam welding process takes place in a vacuum.
Science and research
Expert teams for large component projects
We have decades of experience and proven know-how as development partners for "Big science" projects. With modern, process-oriented machinery and a development team of experienced process engineers and project managers, we are the best equipped to meet your industry requirements. Our quality management process is subject to various standards. pro-beam also operates according to the RCC-MR (French nuclear code), among others.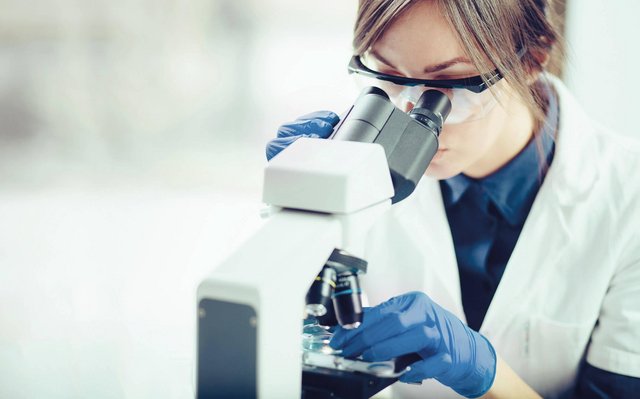 Large research projects with pro-beam involvement
Xenon: Neutrino experiment in Gran Sasso (Italy) for the CERN industrial laboratory
Dresdyn: Sodium facility (Dresden) for generator experiments and thermo-hydraulic studies at the Helmholtz Center Dresden-Rossendorf (Germany)
ITER: Fusion reactor for the generation of energy, Cadarache (France)