3,000 holes per second
Electron beam drilling is ideally suited for small hole diameters large numbers of holes and deep drilling.
The high energy density of the electrons melts sheets or cylindrical workpieces at a defined location without affecting the surrounding areas.
And this process is just as fast as it is precise: Micro drilling systems from pro-beam produce up to 3,000 holes per second. They are suitable for all metallic materials with a thickness of up to 6 mm, including titanium and other difficult-to-process metals. The hole diameter ranges from 0.06 to 1.1 mm and shapes from cylindrical to conical. These advantages make electron beam drilling an efficient and cost-effective solution for the manufacture of industrial filters and screens.
Additional benefits: The use of electron beam drilling ensures high product durability. Drilled filters are significantly more durable than wire mesh or woven fabric products.
Advantages at a glance
Fast drilling and/or removal rates
Greater durability of products
Suited for the drilling of all metallic materials, even alloys with high thermal stability
Maximum precision with low heat input and warping
Easy to automate and reproduce: All process parameters can be electronically measured and controlled
Various hole combinations or slots are possible
Application examples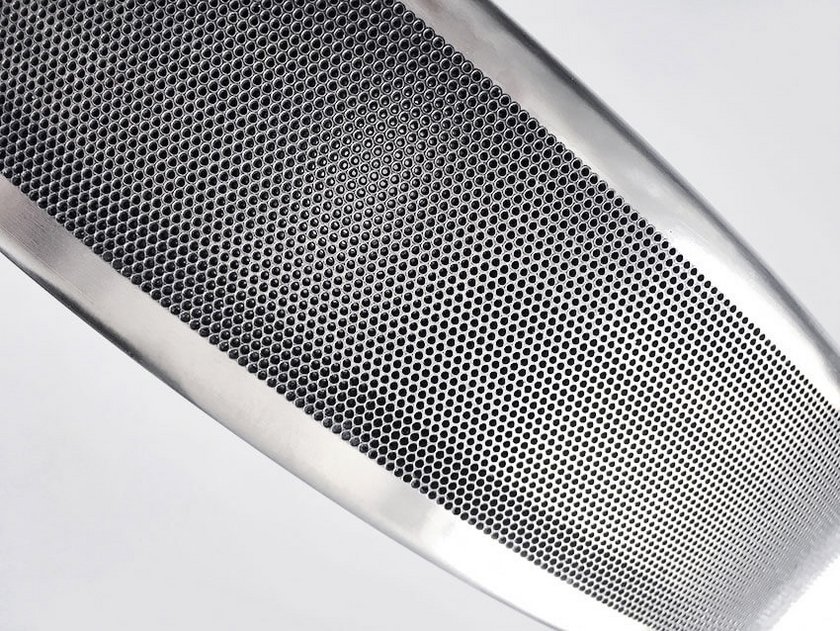 Insulation industry
Product: Centrifugal disc for glass wool production with 12,000 - 45,000 holes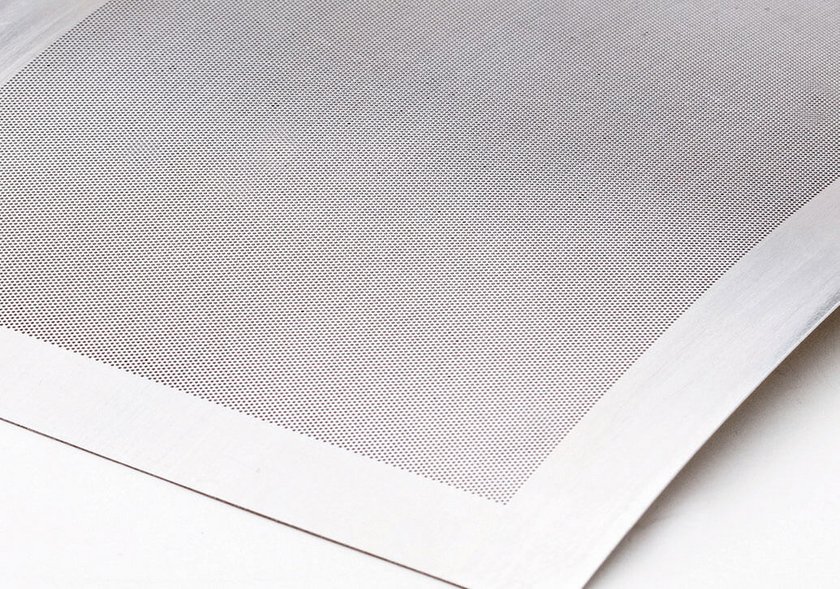 Filtration and sieves
Product: Sieves for the food industry, 12 million holes per square meter, 6.5 million holes per hour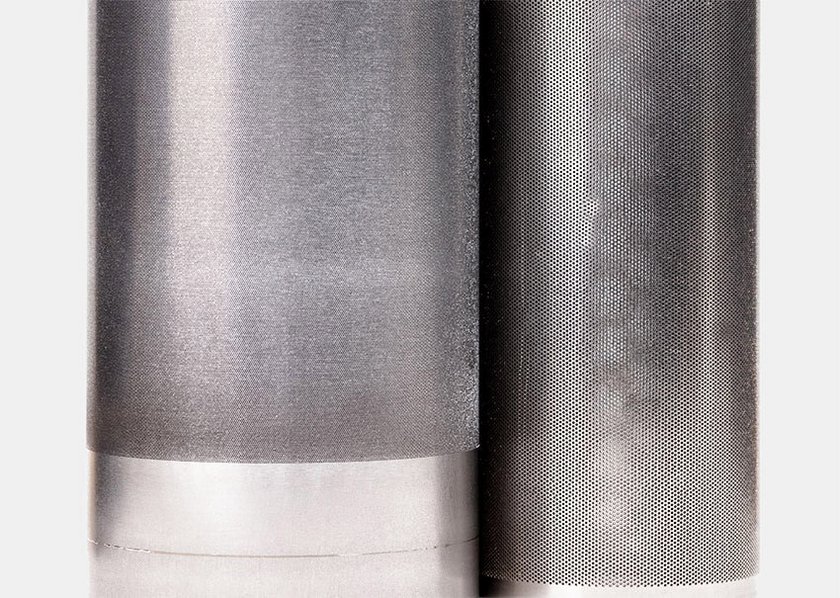 Paper industry
Product: Screen baskets for fiber filtering in paper manufacturing
You may be interested in the following